Here are the 12 banners!!!! the songs most wanted were: The rock show, what went wrong, adams song, stay together for the kids, dammit, I miss you, Down, please take me home, going away to college, mutt, all the small things and dumpweed! to use these, upload them to ur on host and put the tags in ur userinfo pages, if you dont have ur own host, go here to get one: http://www.photobucket.com
1.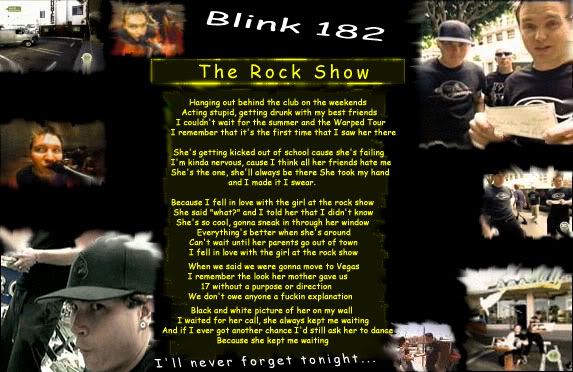 2.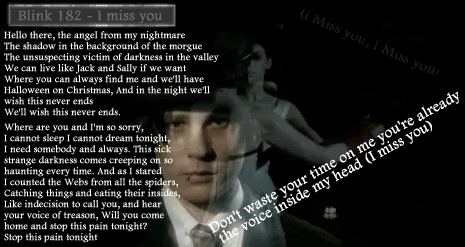 3.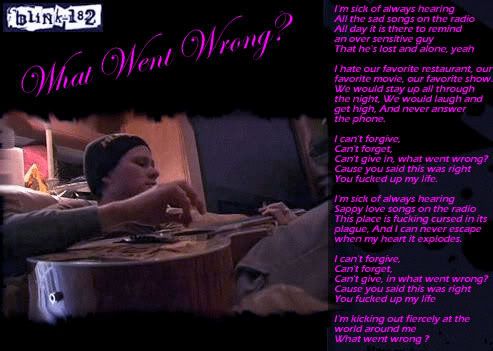 4.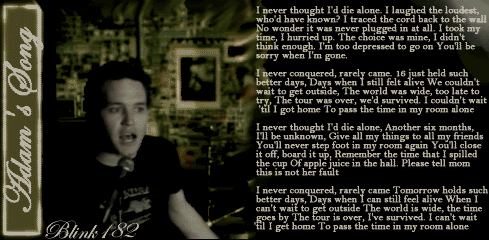 This really wound me up. I spent AGES on the Adam's song one. and it came out WRONG! its still usable, but im just really annoyed, and im very VERY sorry to anyone ive dissapointed because i know everyone wanted this one the most. hell, i was going to use this one...
5.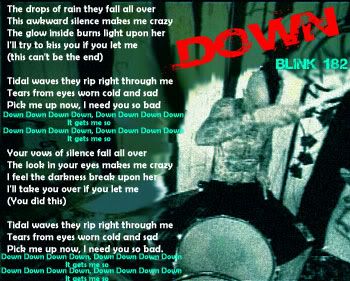 6.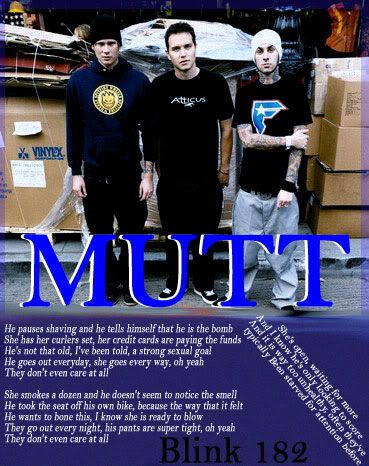 7.

8.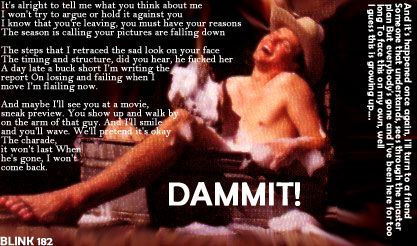 I am aware that there are 2 different chorus's on dammit, but i couldnt fit the other 1 on, but i figured you lot wouldnt mind considering their only minor differences.
9.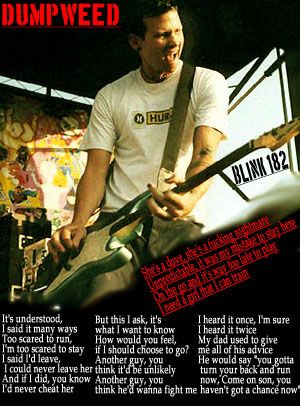 10.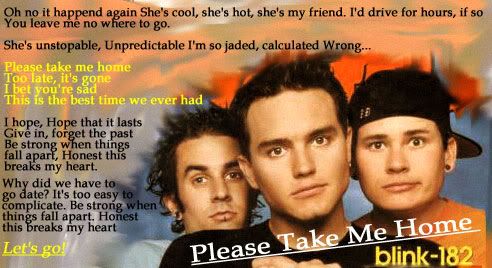 11.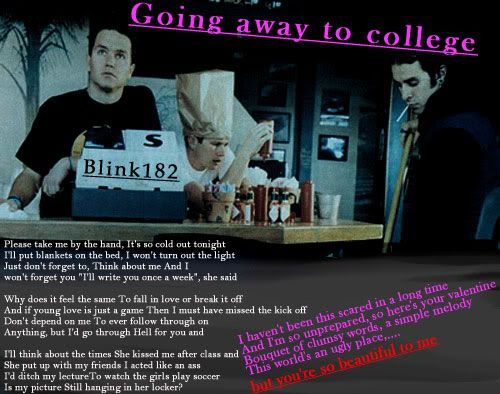 12.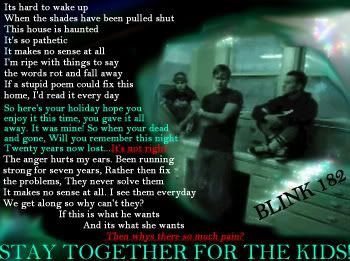 want/take/credit/love me
if you don't credit I will seriously kill you. these took me HOURS!

kay